Supplier Portal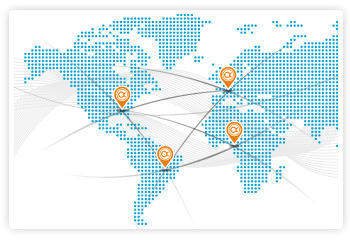 Dear Sir or Madam,
Welcome to Duction.com, the recruitment website for professionals offering interpretingservices. Here, you can offer your services and work with the companies in the European group Optilingua International (Language services).
IMPORTANT NOTE
While the number of applications from translators and other language specialties has gone up significantly, the demand for language services that we receive has dropped significantly because of COVID-19.
We believe that we need to breakdown our current workload among our usual translators and therefore have no choice but to no longer accept applications from translators, speakers, transcribers and sub-titlers for now.
Yet, customers' needs and technology are changing.
There is strong demand for online consecutive interpretation services over the phone through our virtual conference room or video interpretation through Zoom or MS Microsoft. The demand for proofreading of texts pre-translated by artificial intelligence programs is growing (postedition).
We find that, to our customers, price and delivery times have become crucial criteria in the selection of a service provider. The trade of translator is changing and in the very near future the role of the translator will also change. Part of the translation work will consist in reviewing, i.e. proofreading texts that have been pre-translated by professional software programs.
This method will prevail in the market because its cost, on account of the time saved on the text reviewing, being reduced. The tests conducted by our in-house translators are promising.
We will therefore need new colleagues in new specialties:
Experienced post-editors, whose work will consist exclusively in reviewing pre-translated texts. As a reminder, post-editing will be charged 50% of the price of a traditional translation, which will have an impact on the purchase price paid to our associates, and the time saved will make up for the price reduction.
Online interpreters for telephone interpretation services during conference calls or videoconferences. These services, which may sometimes be very short (from 15 minutes to a few hours) and which do not require moving, can be provided by at-home translators with experience or training in interpretation, and will be paid in 15-minute segments. (Simultaneous interpretation is not currently considered).
Our Group
Optilingua is an international group that is one of the European leaders for language services, with over 85 agencies in Europe. They work under the Alphatrad, Traducta or Viaverbia names, depending on the country.
The central procurement department for all the companies in the Group (except Switzerland) is in the Paris Region. Subcontractors are paid at 30 days end-of-month after receipt of the invoice. We provide services to over 35,000 clients, using 3500 language services professionals who work only into or in their mother tongue.
We have four production platforms in Paris (France), Madrid (Spain), Lisbon and Guimarães (both in Portugal).
Company policy
We have been investing in major marketing and communication campaigns for many years and, combined with a highly attractive pricing policy, these investments have helped us to build up a solid international client portfolio.
We seek to ensure that our clients, wherever they are, pay the same price as they would have paid in the country in which the language is commonly used, or at the best price on the market. This is why the Optilingua Group has set up an international network of freelance subcontractors, specialists in language services, to provide the best value for money.
We know from experience that a good subcontractor is as important as a client, which is why we try to establish a sound relationship based on common interests between our subcontractors and the group.
Send us your application: If you can offer us a competitive price, you will become part of the Optilingua network and our investments in marketing and sales policy mean that you will get a significant volume of work. In addition, we guarantee total confidentiality concerning your data and that your fees/invoices will be paid quickly, so you can concentrate on your work instead of spending time examining requests for estimates, negotiating with clients and monitoring your payments.
In return, you must promise to provide us with high-quality work at a competitive price. Your rates should be in line with those currently practised on the market between the language services agencies and subcontractors.
We hope that our policy will be of interest to you and that we will soon be enjoying a mutually beneficial working relationship.
Frédéric Ibáñez
Chairman of the Optilingua International Group